Graphics Repair
Free Analysis
Graphic damages usually present themselves through an display which shows streaks, dark spots, pixel errors, dots, flicker. They may occur from time to time or may be visible only under specific circumstances. Mostly the graphics chip or card are defective. We offer a free analysis to safely diagnose the problem.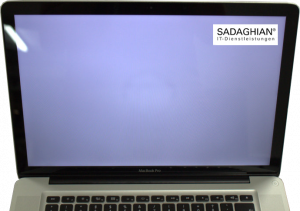 Your MacBook, Mac Pro, or iMac crashes or restarts suddenly?
Your computer does not boot or boot completely?
It starts, but the screen will remain black, gray, blue or generally colored in the background?
Do you see a distorted, compressed, or flawed screen?
There are different causes for a graphics error, such as an faulty chip or a minimal loosening of the GPUs by overheating. 
You should be careful because many shops will simply reflow the chip which means they solder the same chip on the logicboard again. Another option is to replace the whole logicboard. Replacing the logicboard is expensive but a reflow is only a short-term solution. This is because a reflow doesn't address the problem -the chip itself. Normally reflows last 6 months and the same problem comes back. We are here to bring you peace of mind by replacing the chip itself. Saving you money and extending the life of your device.
Learn more about what reflow is on the Wikipedia reflow page.